Zion Events: Zion, Springdale & Kanab Utah Area Calendar

Zion National Park, Springdale, & Kanab area events calendar. Music, theater and many more types of events are listed in this Zion National Park Calendar of Events.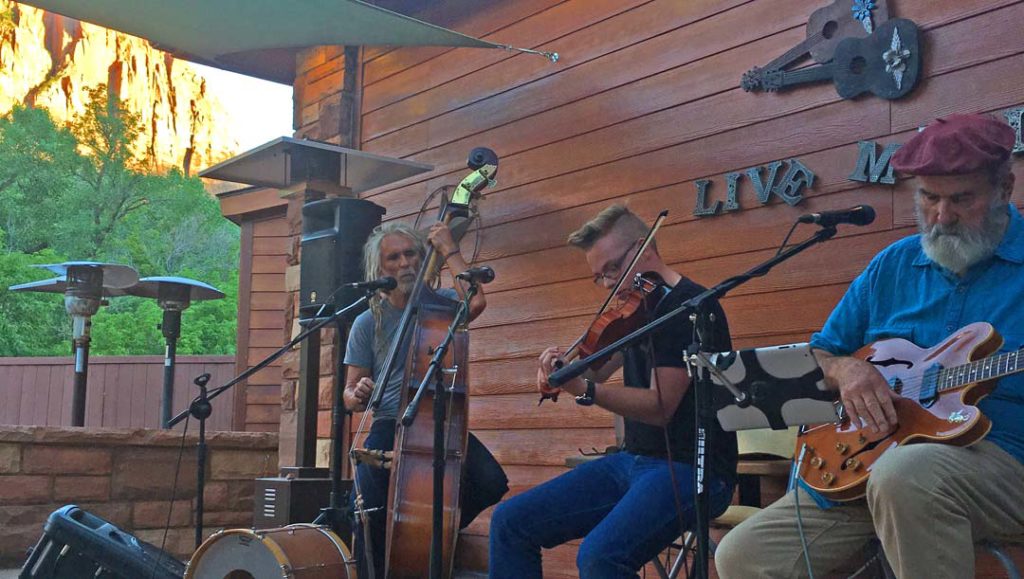 Live Music in Zion & Kanab Utah
This calendar for Zion & the greater Zion National Park area is provided courtesy of ZionGuide.com, a publication of The Independent of St. George Utah. You will find events of all kinds listed for Zion, Springdale & Kanab areas. It's completely searchable, can be sorted in multiple ways and is the most comprehensive calendar for Zion Canyon area. This Zion Events Calendar aggregates from dozens of local calendars and provides the most comprehensive source for events. Check out our sister events calendar at SUindependent.com. This calendar contains everything from live music in Zion area to the Zion Canyon Farmers Market & Kanab Farmers Market to theater in Springdale and so much more. Events and Entertainment  in Zion National Park area ranges from great local bands to eclectic solo performers from Southern Utah. Live music in Zion & Springdale Utah happens every week at Zion Brew Pub and is augmented by frequent performances at the Bit-n-Spur, both located right on the main drag, Zion Park Blvd, in beautiful Springdale, Utah. The "Bit" also host the aforementioned Saturday Farmers Market.
Zion National Park Events Calendar
Events in Zion are the specialty of this Zion National Park Events Calendar. This calendar is the most extensive Zion Events Calendar, by far, and is searchable by name, location, type and more. Events in Springdale, Kanab and the surrounding Zion National Park area are the focus.