Zion National Park Guide | December 2017
Zion Guide December 2017 (.PDF)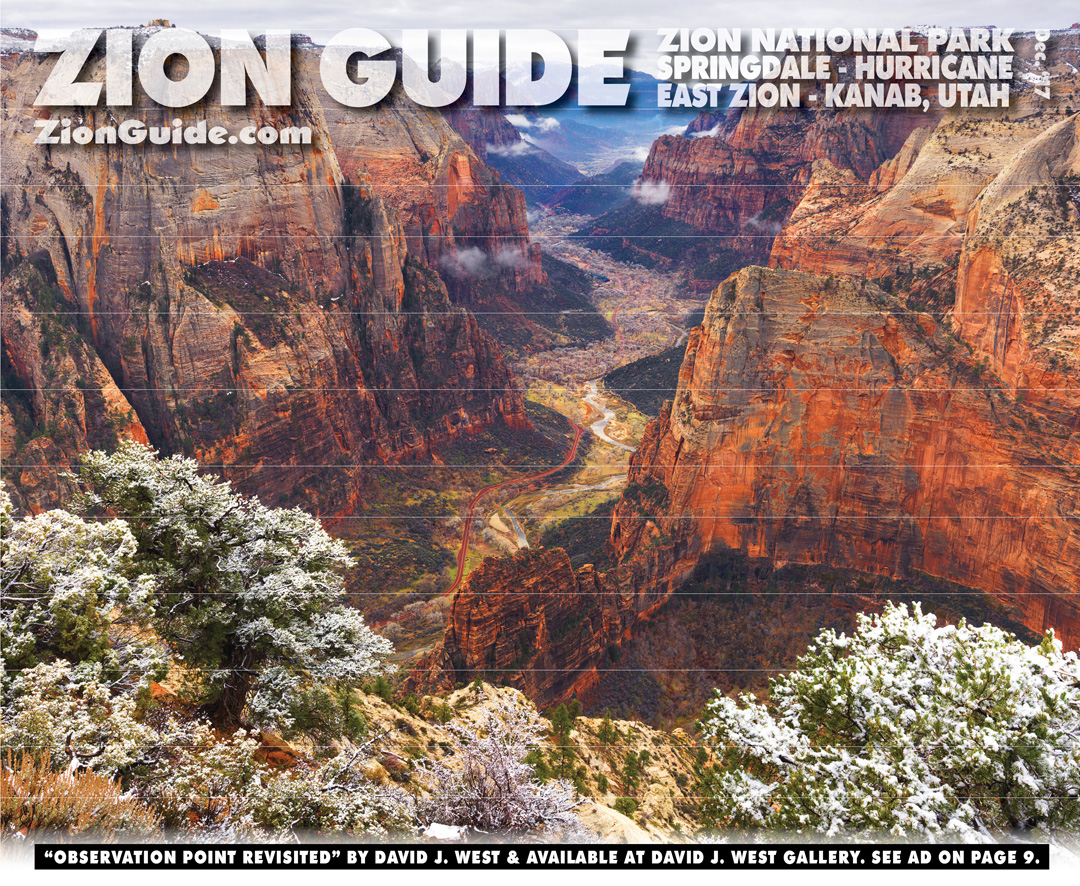 Zion National Park Guide | December 2017 Zion Guide
Zion Guide is the most comprehensive Zion National Park Guide in existence.
The December 2017 issue contains this set of content:
Monthly Event Calendar ………………………… 4
Zion Area Events ………………………………………. 5
Springdale Utah Map & Dining Guide…. 6
Guide to Utah's Liquor Laws ………………….. 6
Zion Area Map …………… 8
Kanab Utah Map ……………………………………….. 11
Zion National Park Guide | ZionGuide.com is a website and print publication committed to helping adventurers, travelers, tourists and others find the best Zion area has to offer. Visit us at ZionGuide.com or pick up your free copy at a location near Zion.
Zion National Park Guide "Zion Guide " Print Advertising Info:
Zion Guide is published in print by The Independent of Southern utah on the first Friday of each month. Advertising rates range from $65 to $900 per month, and you can download the rate sheet PDF here.
Zion National Park Guide "ZionGuide.com" Online Advertising Info:
Get your very own Business Listing for just $240 a year!
They include: Up to six photos (expertly edited), website link, twitter link, phone number, hours, map linked to Google Maps, internal rating and review system, and a 300+ word, SEO'd detailed description, professionally writ- ten by one of our editors.
Featured Listing for $100/mo.
For only $240 you get a listing with the option to make your listing a "Featured Listing" for just $100 per month. That gets your listing on the Home Page, in rotation, as well as
at the top of any category it's included in, plus the word "FEATURED" on the picture.
Your listing can be included in every one of these categories that applies to it.
Art Gallery • Arts/Entertainment • Bar • Bed & Breakfast Event • Food • Guide Services • Information • Live Music Lodging • Museum • Nightlife • Outdoors • Parking • Parks Real Estate • Restaurant • Services • Theater • Shops