Zion National Park Hiking: Zion's Less Traveled Hikes
Zion National Park hiking is very popular and the often crowded hikes have seen record visitation in the last few years, especially at peak days and times (see "Explore Zion National Park: 11 Tips to Help You On Your Adventure"). If you desire a slightly less congested trek, consider this month's less-traveled hikes.
Gifford Canyon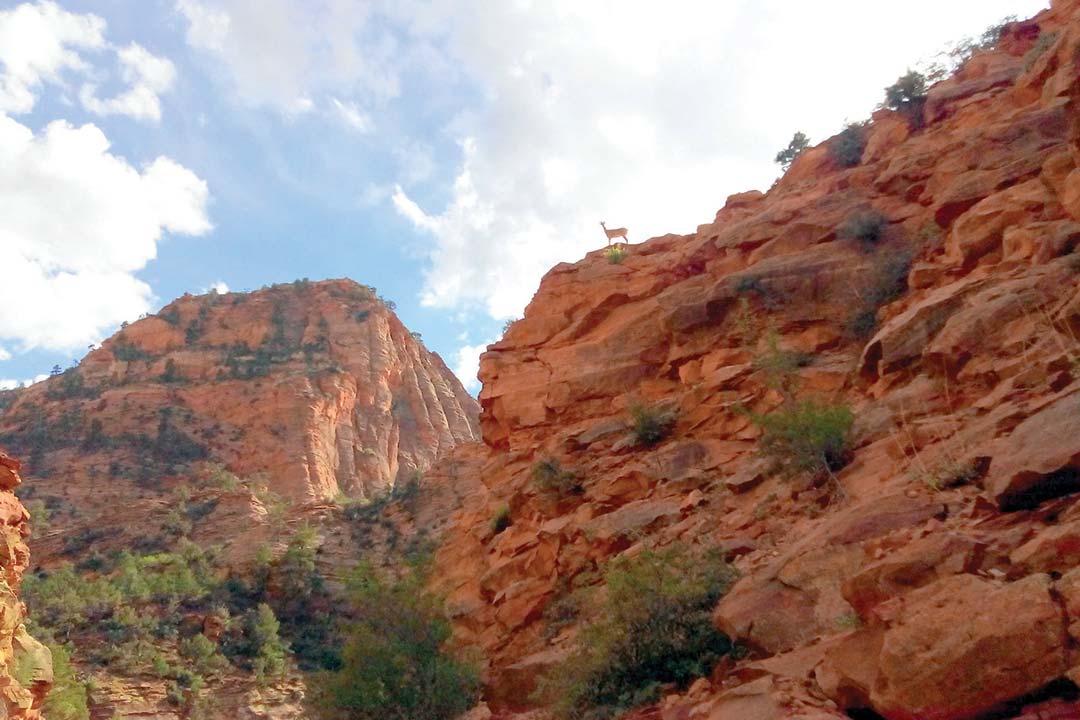 Zion National Park hiking adventures are beautiful and various, and Gifford Canyon only adds to it with it's breathtaking scenery. Gifford Canyon offers a nice stroll through a sandy wash and is very charming when water is running. This hike is nearly 3 miles long and will take about 2 hours to finish. Though it is not an official trail, it is a pretty moderate hike. 
To start this hike, park in the lot located immediately east of the Zion/Mt. Carmel Tunnel. The trail begins at the backside of the restrooms at the back of the parking lot. There will be a steep, sandy path to climb down before you enter Pine Creek slot. Follow the path upstream for almost seventy-five feet, and look for a 15' wall of slickrock. You can scramble up the rock or look for the beaten path on the backside of the rock.
On top of this wall is a narrow dirt path that is crowded by rock and vegetation. It winds around the mountain to a dead end with a beautiful view of the mountain where the Canyon Overlook Trail is located, opposite is Gifford Canyon.
The path will lead past stone bridge and  to another minor slickrock climb. Evidence of flash flooding is found in many places along the path. At the end of the canyon, there is a circle of cliffs preventing further exploration without climbing up the sandstone.
Red Canyon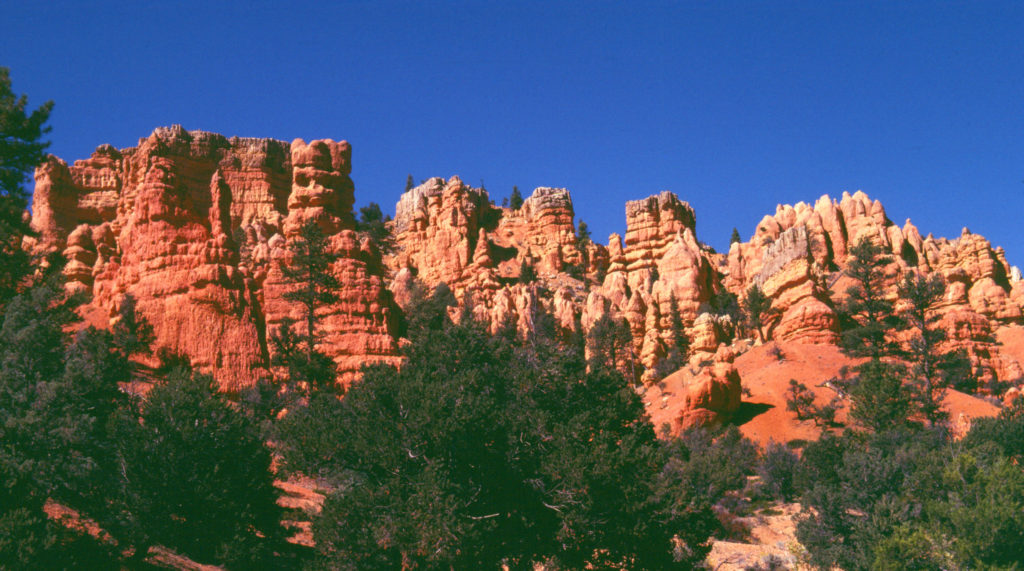 Red Canyon — or as locals call it, Peek-a-boo Canyon — is less of a Zion National Park hiking adventure, rather an adventure that has the thrill of 4-wheeling on deep sand through a desert landscape. This Zion National Park hiking trail is less than a mile long and is an easy stroll through a slender passage that will tantalize photographers and hikers. 
Drive 9.2 miles south on U.S. 89 from Mt. Carmel Junction toward Kanab. Just past mile-marker 72, there will be a turn-off to the Coral Pink Sand Dunes on the right, then take a left on the paved road heading East.
Drive 6.6 miles north and turn right onto the paved road heading east. After 0.25 miles, turn left.  There will be a sandy road on the left just before a group of buildings. Put your vehicle into 4 wheel drive and cruise past the buildings on your right until you reach a cattle guard. The road will fork, but stay to the right. At 1.8 miles, another fork is will appear. Turn right at this fork. When you get close to reaching the 3 mile mark, the road will pass through an open fence. Keep right  until the road intersects with a wide wash. Turn left and follow the dry creek bed for 1 mile, finally arriving at the mouth of Peek-a-boo Canyon.